Go Green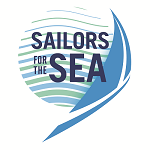 Worldwide, the ocean is in crisis, plastic pollution, coral bleaching, ocean acidification, overfishing, climate change and toxic chemicals threaten marine life and human health. Recognizing that the Caribbean economy is so dependent on the ocean that surrounds us, the Caribbean Sailing Association has partnered with Sailors for the Sea to help protect our precious waters.
The CSA Annual Conference has created a wonderful opportunity for Sailors for the Sea to work with many different nations for sustainability training, ocean health discussions and receive feedback from regatta organizers to grow the program.
Sailors for the Sea is a leading conservation organization that engages, educates, inspires and activates the sailing and boating community toward healing the ocean.
Their Programs
The world's only sustainability certification for water-based events, the Clean Regattas program offers support and resources to reduce environmental impact and helps conserve and protect the ocean. Register your event! Sailors for the Sea has created a special resource for Caribbean regattas with a list of environmental organizations by island. Working with a local non-profit can help you implement Clean Regattas Best Practices and can be a great resource for Green Team volunteers. Click here to download.
Many Caribbean regattas have reduced their environmental impact with this certification program. Past participants include: BVI Spring Regatta, St Maarten Heineken Regatta, Antigua Sailing Week, St Thomas International Regatta, Aruba International Regatta, St Barths Bucket Regatta, Puerto Del Rey Sailing Challenge, Antigua Classics Yacht Regatta, The Moorings Annual Interline Regatta, Barbados Mount Gay Rum Regatta, BVI Kite Jam and Les Voiles des St Barth.
For a full list of regattas involved in the programme click here .
Kids Environmental Lesson Plans (KELP)
Fun, and easy to use, KELP empowers students to understand the ocean's influence on them and their influence on the ocean. Downtime onshore is the ideal opportunity to excite and teach kids about the waters they sail on. With simple materials and minimal preparation, the activities are ideal for any instructor to teach. Download KELP!
Discover timely and fascinating articles that make ocean health issues in your backyard or across the globe personal and relevant with opportunities to take action.
A one of a kind guide  that offers every boater, from the smallest sailboat to the largest mega-yacht, sustainable eco tips, resources and information for easy, practical, green boating!