The CSA Board
Meet the board. If you would like to contact them as a group, please email exec@caribbean-sailing.com, otherwise their individual contact details are below.
President – Alison Sly-Adams – Antigua
Alison Sly-Adams was born in the UK and has lived in Antigua for 15 years. She has been an active board member of the CSA since 2011. She is President and Commercial Director of Antigua Sailing Week. Alison owns a digital marketing and management agency, Mainstay Caribbean Ltd., which is responsible for secretariat
functions for the CSA and the Antigua and Barbuda Marine Association as well as website creation and management for other companies. She co-owns Antigua Nice Ltd., the company responsible for www.antiguanice.com the comprehensive on-island guide to Antigua.
E-mail: alison@caribbean-sailing.com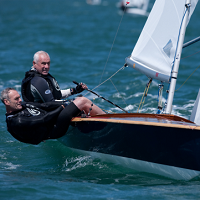 Treasurer: Michael Green – St. Lucia
Michael began sailing at the age of 10 in the UK, was top in many classes representing the UK in two World Youth Championships and Flying Fifteen National Champion.  He then left with his family to sail around the world.  He got lost in the Caribbean in 1983 and has made it home since.  He sailed extensively in the Caribbean and won many dinghy and big boat races. He also represented both Barbados and St Lucia in the Olympics.  He has started and run many sailing events, especially in St Lucia. He played a major role in getting St Lucia to join both the CYA (now CSA) and ISAF (now World Sailing). He has been on the St Lucia YC board since the early 1990's and served in many positions, including Commodore. He started the St Lucia Yachting Association and served as President and in other positions. He is presently Technical Director. He has owned and operated his own Yachting business in St Lucia for the past 28 years and is Sales Director at The Landings, a five-star apartment complex with its own marina in Rodney Bay in St Lucia.
E-mail: mike@caribbean-sailing.com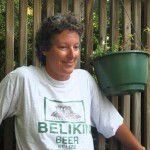 Secretary: Pam Fuller – Tortola
Pam grew up sailing with her family on Long Island Sound and sailed on the Chesapeake Bay for the 25 years she lived in that area. Pam started volunteering on the Race Committee for the BVI Spring Regatta & Sailing Festival in 2003, and continues to be very actively involved with that event. Pam has a pan-Caribbean focus and has assisted with Race Committee work for the Grenada Sailing Festival, St. Maarten Heineken Regatta, St. Croix International Regatta and Antigua Sailing Week. Pam enjoys participating in the organisation of these events and finds it immensely gratifying to be part of making such events happen.
E-mail: pam@caribbean-sailing.com
Vice President: Mark Theron – Nevis
Mark was born in Cape Town, South Africa; sailed to the Caribbean in 1988; lived in St Maarten till 1997 and was active in sailing on St Maarten. He started a sail loft at Bobby's Marina and later moved to Cole Bay. Mark was a CSA (formerly CYA) measurer for several years with Alfred Koolen and David de Vries on SXM as well as a member of the Heineken Regatta Technical Committee. He has lived on Nevis since 1997 and has been Commodore of Nevis Yacht Club and founded the St Kitts and Nevis Sailing Association; he is currently Past President of SKNSA.  Continued efforts to develop sailing at grass roots level in SKN remain a priority.
Email: markrtheron@live.com
Karen Stiell – Grenada

Karen Stiell is the Regatta Manager for Grenada Sailing Week. She took on this role in 2015 and since then the event has doubled in size from 25 participating boats to 50 in 2018. She is passionate about sailing and in particular youth sailing as she believes this creates a pathway into the growing marine industry, not only in Grenada but throughout the Caribbean. She is UK born and has lived in Grenada since 2003. When she isn't running regattas and lobbying for funding for youth sailing, she is an experienced business consultant with a focus on human resource management. She also runs a business promoting tourism on Carriacou in the Grenadines as well as designing websites and managing social media for an ever increasing client list.
E-mail: karen@grenadasailingweek.com
Vice President: Jaime Torres – Puerto Rico

E-mail: smileandwavesailing@gmail.com
Chief Measurer: Bastien Pouthier – Trinidad
E-mail: amdsurveys@gmail.com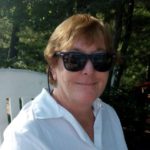 Past President: Kathy Lammers – Antigua
Kathy lived in Antigua and was active in its yachting community for 25 years.  She recently began a new role as Manager of Marina and Waterfront Facilities at Trenton Port Marina in Ontario, Canada. Kathy was formerly the Chairman of the Regatta Organising Committee for Antigua Sailing Week and Editor of Antigua's Yachting Insider e-newsletter.  She served on the boards of directors of several yachting-related organisations including Caribbean Sailing Events Inc., Antigua Barbuda Marine Association and Antigua Sailing Association.  Kathy served previously as the CSA President, Treasurer and Secretary.
E-mail: kathy@caribbean-sailing.com