The CSA Board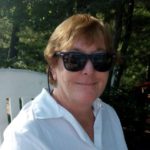 President: Kathy Lammers – Antigua
Kathy has lived in Antigua and been active in its yachting community for 20 years.  She is currently the Chairman of the Regatta Organising Committee for Antigua Sailing Week and was formerly the Editor of Antigua's Yachting Insider e-newsletter.  Kathy serves on the boards of directors of several yachting-related organisations including the Caribbean Sailing Association and the Antigua and Barbuda Marine Association.  She served previously as the CSA Treasurer and Secretary.
E-mail: president@caribbean-sailing.com

Past President: Peter Holmberg – St. Thomas
Peter was born and raised on St. Thomas, Virgin Islands and went on to win the first and only Olympic Medal for the US Virgin Islands in the 1988 Olympics in the Finn Class. Peter followed this into a professional sailing career that saw him win the Maxi World Championship, the 50' World Cup, the Match Racing World Tour, and ultimately, the 2007 America's Cup. Peter is now based again in the Virgin Islands and continues to sail professionally for various racing programs around the world. He served on the CSA Board in the 1980's and 1990's, and just recently completed three terms as President of the CSA.
E-mail:  peter@caribbean-sailing.com
Treasurer: Pam Fuller – Tortola
Pam grew up sailing with her family on Long Island Sound and sailed on the Chesapeake Bay for the 25 years she lived in that area. Pam started volunteering on the Race Committee for the BVI Spring Regatta & Sailing Festival in 2003, and continues to be very actively involved with that event. Pam has a pan-Caribbean focus and has assisted with Race Committee work for the Grenada Sailing Festival, St. Maarten Heineken Regatta, St. Croix International Regatta and Antigua Sailing Week. Pam enjoys participating in the organisation of these events and finds it immensely gratifying to be part of making such events happen.
E-mail: treasurer@caribbean-sailing.com
Secretary: Mei Ling Evan-Wong – Trinidad

Mei Ling is from Antigua and currently located in Trinidad working at the Trinidad & Tobago Youth Sailing School. She has actively participated in Caribbean yacht racing her whole life and is interested in youth development and sail training along with the overall development and cohesion of sailing in the region. Recent endeavours include working in Poland for Polish Match Tour, Optimist World Championship, and World Match Racing Tour as event co-ordinating staff and English language media officer.
Email: CSAsecretary@caribbean-sailing.com
Vice President: Alison Sly-Adams – Antigua
Alison was born in the UK and moved to Antigua with her Antiguan husband in 2003. They jointly own and run a digital marketing agency, Antigua Nice Ltd. Alison's involvement with sailing came out of her initial role at Antigua Sailing Week in 2010 where she undertook the local marketing role. This developed into an international marketing and Commercial Director role and since 2011, alongside Kathy Lammers as Chair of the ROC, she has taken on responsibility for all commercial decisions, sponsorship, marketing and shoreside event organization. Alison also owns an event marketing and management company, Mainstay Caribbean Ltd. which is responsible for the CSA Secretariat function. She is also board member of the Antigua and Barbuda Marine Association.
E:mail: vp@caribbean-sailing.com

Vice President: Michael Green – St. Lucia
Mike began sailing at the age of ten in the UK, was tops in many classes, and then left with his family to sail around the world. He got lost in the Caribbean in 1983 and has made it home since. He sailed extensively in the Caribbean and won many dinghy and big boat races. He also represented both Barbados and St Lucia in the Olympics. He has started and run many sailing events, especially in St Lucia. He played a major role in getting St Lucia to join both the CYA and ISAF. He has been on the St Lucia YC board since the early 1990's and served in many positions, including Commodore. He started the St Lucia Yachting Association and served as President and in other positions. He is presently Technical Director and Rear Commodore at the YC. He has owned and operated his own Yachting business in St Lucia for the past 28 years and is also involved in sales of an upmarket apartment and marina complex in St Lucia.
E-mail: mike@caribbean-sailing.com

Vice President – Ian Hope Ross – St. Maarten
Ian has been sailing for most of his life and a member of one or more yacht clubs for over 35 years.  He moved to St. Maarten from Trinidad in 1986 and raced Nausica, a boat he rebuilt in Trinidad, for four years, then Pacific and more lately a Melges 32 Kick em Jenny.  Ian was a member of St. Maarten Sailing Association and a member of the Board and Regatta Board several times over the following eight or so years. He rejoined the St. Maarten Yacht Club Board in 1999 and became Commodore in 2001, remaining in that position until 2016.  He is currently still on the Board and has been nominated to represent SMYC at the CSA.
Email: ian@caribbean-sailing.com
Vice President: Mark Theron – Nevis
Mark was born in Cape Town, South Africa; sailed to the Caribbean in 1988; lived in St Maarten till 1997 and was active in sailing on St Maarten. He started a sail loft at Bobby's Marina and later moved to Cole Bay. Mark was a CSA (formerly CYA) measurer for several years with Alfred Koolen and David de Vries on SXM as well as a member of the Heineken Regatta Technical Committee. He has lived on Nevis since 1997 and has been Commodore of Nevis Yacht Club and founded the St Kitts and Nevis Sailing Association; he is currently Past President of SKNSA.  Continued efforts to develop sailing at grass roots level in SKN remain a priority.
Email: mark@caribbean-sailing.com
Chief Measurer: Bastien Pouthier – Trinidad
E-mail: cm@caribbean-sailing.com