The CSA Board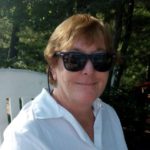 President: Kathy Lammers – Antigua
Kathy has lived in Antigua and been active in its yachting community for 20 years.  She is currently the Chairman of the Regatta Organising Committee for Antigua Sailing Week and was formerly the Editor of Antigua's Yachting Insider e-newsletter.  Kathy serves on the boards of directors of several yachting-related organisations including the Caribbean Sailing Association and the Antigua and Barbuda Marine Association.  She served previously as the CSA Treasurer and Secretary.
E-mail: president@caribbean-sailing.com

Past President: Peter Holmberg – St. Thomas
Peter was born and raised on St. Thomas, Virgin Islands and went on to win the first and only Olympic Medal for the US Virgin Islands in the 1988 Olympics in the Finn Class. Peter followed this into a professional sailing career that saw him win the Maxi World Championship, the 50' World Cup, the Match Racing World Tour, and ultimately, the 2007 America's Cup. Peter is now based again in the Virgin Islands and continues to sail professionally for various racing programs around the world. He served on the CSA Board in the 1980's and 1990's, and just recently completed three terms as President of the CSA.
E-mail:  peter@caribbean-sailing.com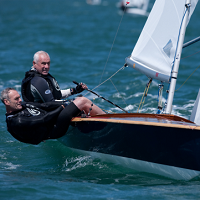 Treasurer: Michael Green – St. Lucia
Michael began sailing at the age of 10 in the UK, was top in many classes representing the UK in two World Youth Championships and Flying Fifteen National Champion.  He then left with his family to sail around the world.  He got lost in the Caribbean in 1983 and has made it home since.  He sailed extensively in the Caribbean and won many dinghy and big boat races. He also represented both Barbados and St Lucia in the Olympics.  He has started and run many sailing events, especially in St Lucia. He played a major role in getting St Lucia to join both the CYA (now CSA) and ISAF (now World Sailing). He has been on the St Lucia YC board since the early 1990's and served in many positions, including Commodore. He started the St Lucia Yachting Association and served as President and in other positions. He is presently Technical Director. He has owned and operated his own Yachting business in St Lucia for the past 28 years and is Sales Director at The Landings, a five-star apartment complex with its own marina in Rodney Bay in St Lucia.
E-mail: mike@caribbean-sailing.com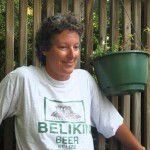 Secretary: Pam Fuller – Tortola
Pam grew up sailing with her family on Long Island Sound and sailed on the Chesapeake Bay for the 25 years she lived in that area. Pam started volunteering on the Race Committee for the BVI Spring Regatta & Sailing Festival in 2003, and continues to be very actively involved with that event. Pam has a pan-Caribbean focus and has assisted with Race Committee work for the Grenada Sailing Festival, St. Maarten Heineken Regatta, St. Croix International Regatta and Antigua Sailing Week. Pam enjoys participating in the organisation of these events and finds it immensely gratifying to be part of making such events happen.
E-mail: pam@caribbean-sailing.com
Vice President: Alison Sly-Adams – Antigua
Alison was born in the UK and moved to Antigua with her Antiguan husband in 2003 and immediately took ownership of the biggest online guide to Antigua, Antiguanice.com. Alison's involvement with sailing started as local marketing coordinator for Antigua Sailing Week which quickly developed into an international marketing role. Since 2011 as Commercial Director alongside Kathy Lammers as Chair of the ROC, she has taken on responsibility for all commercial decisions, sponsorship, marketing and shoreside event organization. She is an active board member of the Antigua and Barbuda Marine Association (ABMA). Alison also owns a digital marketing and management agency, Mainstay Caribbean Ltd., which is responsible for secretariat functions for both the CSA and the ABMA as well as website creation and management for other companies.
vp@caribbean-sailing.com
Vice President – Robert 'Bobby' Hillier – St. Maarten/USA
Bob owns a marine chandlery store in Lake Geneva, Wisconsin, USA which is primarily internet based, servicing sailing teams on a global basis. Bobby has raced in the Caribbean for the past 13 years, most recently with Rick Wesslund's El Ocaso program as navigator/ tactician. In 2016, he became a partner in Caribbean Yacht Racing, Ltd and he and his partner purchased El Ocaso (J122). The focus of CYR, LTD is to charter to race teams from around the globe and offer them the chance to compete in regattas offered through the CSA. Bobby is based part-time in St. Maarten and is a member of Lake Geneva Yacht Club, Chicago Yacht Club and Sint Maarten Yacht Club. His interest in joining the CSA Board is to offer his unique view and become more involved to help the CSA reach more people and increase participation in the great events offered throughout the Caribbean..
Email: bob@caribbean-sailing.com
Vice President: Mark Theron – Nevis
Mark was born in Cape Town, South Africa; sailed to the Caribbean in 1988; lived in St Maarten till 1997 and was active in sailing on St Maarten. He started a sail loft at Bobby's Marina and later moved to Cole Bay. Mark was a CSA (formerly CYA) measurer for several years with Alfred Koolen and David de Vries on SXM as well as a member of the Heineken Regatta Technical Committee. He has lived on Nevis since 1997 and has been Commodore of Nevis Yacht Club and founded the St Kitts and Nevis Sailing Association; he is currently Past President of SKNSA.  Continued efforts to develop sailing at grass roots level in SKN remain a priority.
Email: mark@caribbean-sailing.com
Vice President: Jaime Torres
E-mail: jaime@caribbean-sailing.com
Chief Measurer: Bastien Pouthier – Trinidad
E-mail: cm@caribbean-sailing.com