The CSA Board
Meet the board. If you would like to contact them as a group, please email exec@caribbean-sailing.com, otherwise their individual contact details are below.
President – Alison Sly-Adams – Antigua
Alison Sly-Adams was born in the UK and has lived in Antigua for 17 years. She has been an active board member of the CSA since 2011. She is President and Commercial Director of Antigua Sailing Week. Alison owns a digital marketing and management agency, Mainstay Caribbean Ltd., which is responsible for secretariat functions for the CSA and the Antigua and Barbuda Marine Association as well as website creation and management for other companies. She co-owns Antigua Nice Ltd., the company responsible for www.antiguanice.com the comprehensive on-island guide to Antigua.
E-mail: alison@caribbean-sailing.com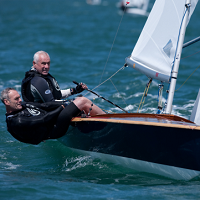 Treasurer: Michael Green – St. Lucia
Michael began sailing at the age of 10 in the UK, was top in many classes representing the UK in two World Youth Championships and Flying Fifteen National Champion.  He then left with his family to sail around the world.  He got lost in the Caribbean in 1983 and has made it home since.  He sailed extensively in the Caribbean and won many dinghy and big boat races. He also represented both Barbados and St Lucia in the Olympics.  He has started and run many sailing events, especially in St Lucia. He played a major role in getting St Lucia to join both the CYA (now CSA) and ISAF (now World Sailing). He has been on the St Lucia YC board since the early 1990's and served in many positions, including Commodore. He started the St Lucia Yachting Association and served as President and in other positions. He is presently Technical Director. He has owned and operated his own Yachting business in St Lucia for the past 28 years and is Sales Director at The Landings, a five-star apartment complex with its own marina in Rodney Bay in St Lucia.
E-mail: mike@caribbean-sailing.com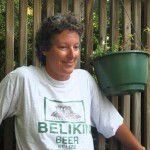 Secretary: Pam Fuller – Tortola
Pam grew up sailing with her family on Long Island Sound and sailed on the Chesapeake Bay for the 25 years she lived in that area. Pam started volunteering on the Race Committee for the BVI Spring Regatta & Sailing Festival in 2003, and continues to be very actively involved with that event. Pam has a pan-Caribbean focus and has assisted with Race Committee work for the Grenada Sailing Festival, St. Maarten Heineken Regatta, St. Croix International Regatta and Antigua Sailing Week. Pam enjoys participating in the organisation of these events and finds it immensely gratifying to be part of making such events happen.
E-mail: pam@caribbean-sailing.com
Alexis Duvernuy – Guadeloupe
E:mail: alexis@caretcom.com
Michele Korteweg – St. Maarten
manager@smyc.com
Pat Bailey – St. Thomas
Pat has lived St Thomas USVI since childhood,  and has been a member of St Thomas YC for over 50 years. He is still actively involved in sailing as a competitor, an IJ and WS Technical delegate, working with every sort of boat from Optimists  at their 2012, 2019 Worlds in the Caribbean  to Offshore Regattas. He has volunteered at local club events and most major Regattas  and the 2017 and 2019 PanAm Games.  He has just been elected as VP to PASAF representing the interests of the Caribbean. For the last 27 years he has been Vice president Real Estate for Little Switzerland , responsible for organizing and completing large and complex projects and their day to day management in 39 stores on 14 Caribbean Islands.  His extensive travel across the Caribbean, for both for work and sailing allows him to understand and appreciate the different outlooks across the region. He is very comfortable working in Spanish, the language of his work force in his day to day work. He prides himself in being always approachable, and happy to listen to all sides and ideas. He is concerned for the entire fleet, not just the leading experienced racers. He has experienced firsthand the positive benefits and lifelong lessons from having been part of this wonderful sport.

Karen Stiell – Grenada

Karen Stiell is the Regatta Manager for Grenada Sailing Week. She took on this role in 2015 and since then the event has doubled in size from 25 participating boats to 50 in 2018. She is passionate about sailing and in particular youth sailing as she believes this creates a pathway into the growing marine industry, not only in Grenada but throughout the Caribbean. She is UK born and has lived in Grenada since 2003. When she isn't running regattas and lobbying for funding for youth sailing, she is an experienced business consultant with a focus on human resource management. She also runs a business promoting tourism on Carriacou in the Grenadines as well as designing websites and managing social media for an ever increasing client list.
E-mail: karen@grenadasailingweek.com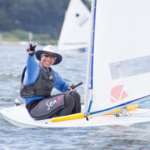 Vice President: Jaime Torres – Puerto Rico

Jaime has been sailing since he was 10.  From the tiny Sunfish to 80' maxi-boats he has played every position on the boat. Currently doing yacht deliveries all over the World and working as Race Manager for Antigua Sailing Week,
E-mail: smileandwavesailing@gmail.com
Chief Measurer: Bastien Pouthier – Trinidad
E-mail: amdsurveys@gmail.com