Sailability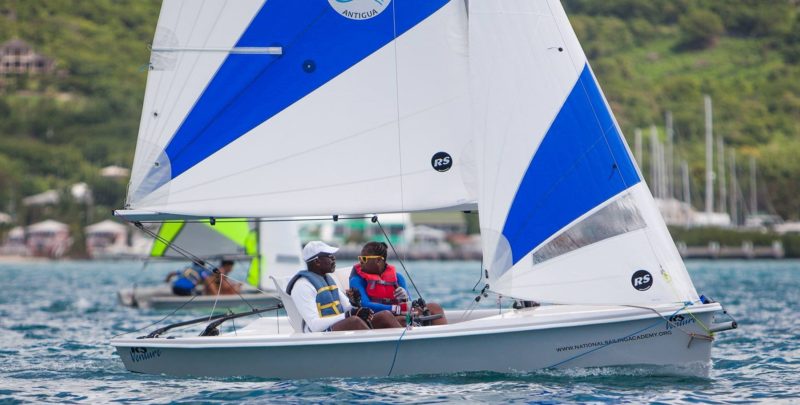 Around the world Sailability operates under different names. Sailability organisations are "not for profit", volunteer-based, and through the activity of Sailing enriches the lives of people of all abilities – the elderly, the financially and socially disadvantaged as well as people with physical and intellectual challenges.
Sailability is also RYA's national programme enabling people with disabilities to try sailing and take part regularly. It's the perfect sport to feel tranquillity and freedom on the water, or progress your skills and become competitive.
Within the Caribbean there is currently only one disability Sailability programme in operation. Sailability Antigua provides access to sailing for differently-abled children and adults as part of operations at the National Sailing Academy (NSA).
Programme Director of the Sailability programme is Bob Bailey and Chief Instructor is Sylvester Thomas. Find out more about the progamme at www.sailabilityantigua.org.
In January 2019 World Sailing hosted a Para-Olympic Development Programme in Antigua. The programme involved Member National Authority representatives from around the region who came together to learn more about running a programme. The emphasis was on adapting existing equipment rather than buying specifically designed equipment. At the NSA RS Venture Connects and Hansa 303's are in use within the programme as well as for the main schools programme. To date the programme has focussed on people with intellectual disabilities but is now able to include people with physical disabilities due to a new accessible dock and hoist set up.
Further Resources
More information on the RYA Sailability programme can be found here https://www.rya.org.uk/get-afloat/Pages/sailability.aspx
For more information on the RS Venture, visit the RS Sailing website: https://www.rssailing.com/project/rs-venture-connect-scs/
The Sailing is for Everyone Foundation keeps an  up to date list of programmes around the world at www.sailability.org.