Sailing 4 Success – Fundraiser
The Vision – By the Region, for the Region

The Caribbean Sailing Association is seeking funding to establish a Caribbean wide sail-training program that will provide a creditable training resource for sailing associations, sailing schools and yacht clubs throughout the region to teach, promote, and grow sailing participation.
If you would like to donate, please fill in the credit  card form here.  If alternatively you would like to pay by bank transfer please email news@caribbean-sailing.com and we will email instructions.
The Target – Total US$50,000
US$15,000 – Develops/ Implements a sail training program with input from nominated Caribbean regional trainers.
US$15,000 – Establishes a Coach training pathway, and trains the coaches.
US$10,000 – Develops a promotional toolkit and online management tools for use by all national sailing federations and clubs enrolled on the programme
What your funding will support in detail

A learn to sail training pathway that provides lifetime educational and long-term career focused opportunities for future generations from the region.
Providing all Caribbean nations with a promotional resource they can use to promote the personal development, social and lifetime opportunities sailing provides for their Island communities.
Establishing inclusive opportunities that support gender balanced participation and accessiblity for the physically and intellectually disabled.
Development of a Caribbean Coach development team, who will have the expertise to work across the region and establish a peer-to-peer development program.
A regional standard for Safety Management systems.
A regional coach training and certifications framework.
Financially sustainable program for sailing clubs and training venues.
An increase in the standard of youth performance sailors.
Increased attendance at regional sailing events.
A regional expansion of the Youth 2 Keel program, which has become a established success with Grenada Sailing Week, Antigua Sailing Week and Heineken Regatta.
What will success look like?
The programme will provide an identifiable pathway for Caribbean nationals to discover sailing, develop competencies and then remain lifetime sailors.   It will be developed by Caribbean sailors FOR Caribbean Sailors.
The pathway will align learning to sail with the life opportunities sailing offers the communities of the Caribbean; careers, marine conservation, coaching, performance sailing and recreational activity.
The developed training resources will be aligned to support and promote regional marine conservation.  This will be achieved through the agreed partnership with the Sailors for the Sea KELP program.
The global Coronavirus pandemic is ensuring very challenging times lie ahead for the fragile local Caribbean island sailing communities. The Sailing for Success project will offer this workforce a lifeline of resilience as they are recruited to take part in the remote training and development of resources for the program.
How will it happen?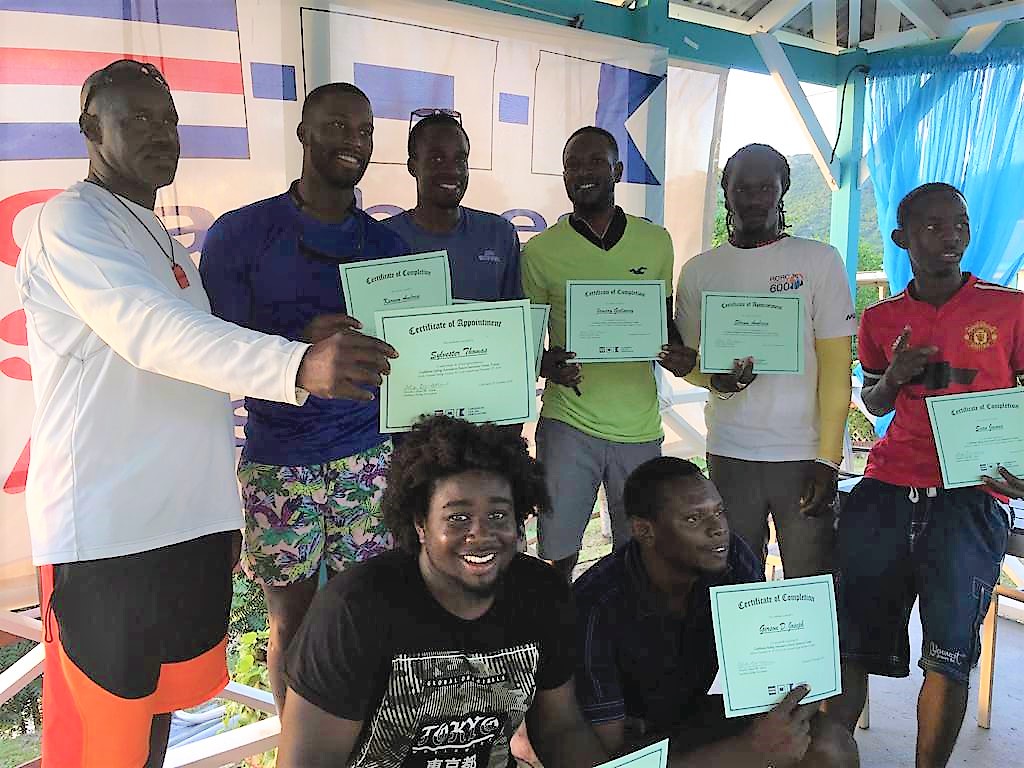 A team  of Caribbean nationals will be selected to lead and implement the program at a local island level.
The accountability of the Sailing for Success project will be directly overseen by the CSA executive board The board ensures a credible representation across the region ensuring the ethical investment of all funding received.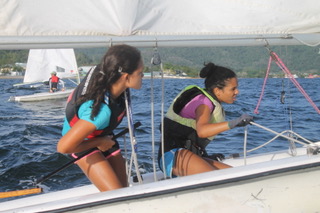 Region wide support
Strategic stake-holders who are in support of the Sailing for Success project include; Antigua and Barbuda Sailing Association, Trinidad and Tobago Sailing Association, Grenada Sailing Association, Cayman Island Sailing Club,  St Maartin YC, St Lucia Sailing Association, Barbados Sailing Association, St Kitts and Nevis Sailing Association, British Virgin Island Sailing Association, United States Virgin Islands Sailing Association, United Belize Sailing Association and Federación Dominicana de Vela.  It is collectively recognized by the stake holders that they all that deliver there own individual system which has lead to a great inconsistency in the quality of delivery, safety management and promotion of sailing as a accessible life-time activity. There also continues to be a reliance on outside assistance for continued development of the sport.
Caribbean Sailing Association
The Caribbean Sailing Association is a not for profit members organization which works to promote sailing throughout the Caribbean region, and Caribbean sailing to the world.  The CSA serves to support regional yacht clubs, regattas, sailing organizations and sailors throughout the Caribbean to coordinate interests, events, exchange ideas and best practices, and combine voices to achieve broader exposure to the international community.  Alongside providing an established racing Rating Rule system to provide a simple and fair handicap system for racing.
DONATE NOW
If you would like to donate, please fill in the form below.  If alternatively you would like to pay by bank transfer please email news@caribbean-sailing.com and we will email instructions.