Do you have a great photo of a previous St. Maarten Heineken Regatta that you would like to share with us? Do you have shots of the beautiful Island of Sint Maarten that shows the Island at its best?  Or from you and your friends having some 'Serious Fun!'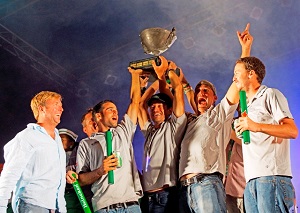 If so then this contest is for you, open to all photographers both professional and amateur, we are looking for all your best photos in three different categories;
Sint Maarten at its best! – Great photo's of the Island itself and its Wildlife.
Regatta Sailing Shot – Action Shot's of the racing action on the water.
'Serious Fun' – Photo's of the regatta parties showing the great atmosphere and fun had by all, or your own interpretation of Serious Fun!
There will be winners chosen both locally and internationally for each category by a panel of judges. The winning photos will be included in the 34th St. Maarten Heineken Regatta official brochure, on our website and Facebook. To enter 'like' our Facebook page and follow the link.
The contest will run until Friday 1st November 2013.
(Please note that all photos must be released for use by St. Maarten Heineken Regatta, in return all photos will be properly attributed to the photographer. For those that are not able to access Facebook em
Save