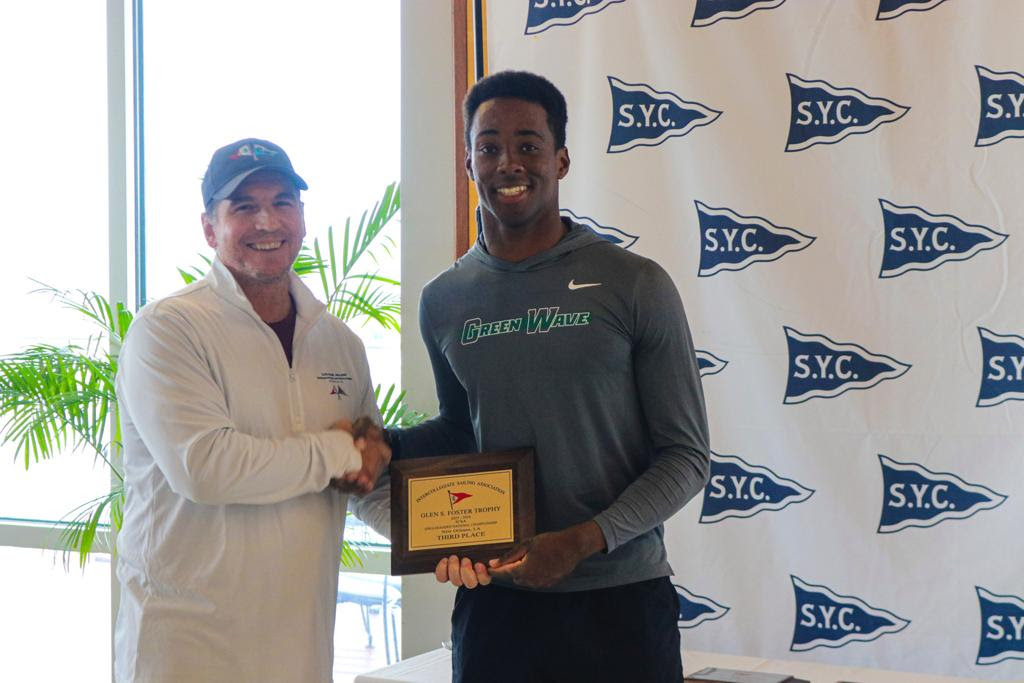 Thad Lettsome has followed up his achievements at the recent PanAm Games with a bronze medal sailing an ILCA7 at the 2023 Glen S. Foster Trophy, the ICSA Singlehanded National Championships.
Racing across two days on Lake Pontchartrain, the event was hosted by Thad's college, Tulane University in New Orleans.
Athletes were greeted with overcast skies with breeze at 6-9knots from the Northeast and a steady chop that had built overnight. The breeze varied in both velocity and direction throughout the day, going anywhere from 3-11 knots and big direction swings from the ENE back to the NNE.
In all, eight races were completed in the challenging conditions, and at a little over halfway through the championship the points were close.
Day two saw similar conditions to start the day, with overcast skies and breeze from the NE at 6-11 knots. The racing was incredibly tight, with the top positions up for grabs well into the endgame of the regatta.
Fourteen races were completed in total with Thad achieving first place in race ten and top three positions in five of those races. The battle with Tulane teammate Hamilton Barclay went right down to the wire as they went into the final race tied on points. The race win for Hamilton secured him second overall and Thad third.
In the end consistency was key. Congratulations to Nicholas Reeser of the US Coast Guard Academy for winning the Glenn S Foster Trophy.
Results
Pos. Name – School – points
1. Nicholas Reeser – Coast Guard – 80
2. Hamilton Barclay – Tulane – 91
3. Thad Lettsome – Tulane – 93