2022 Nanny Cay Round Tortola Race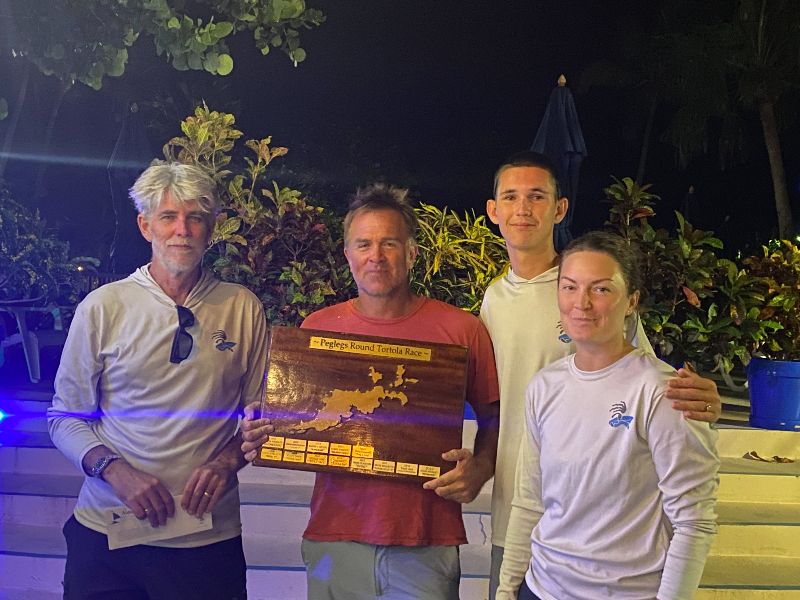 .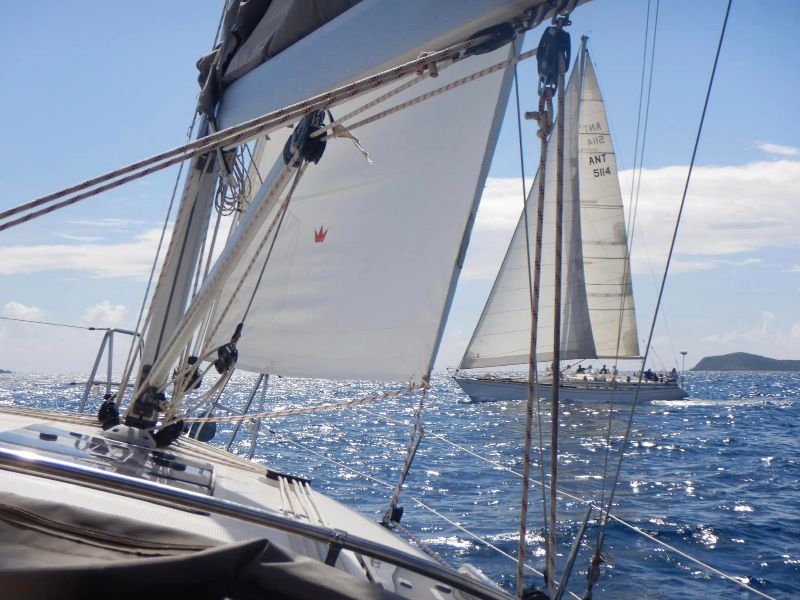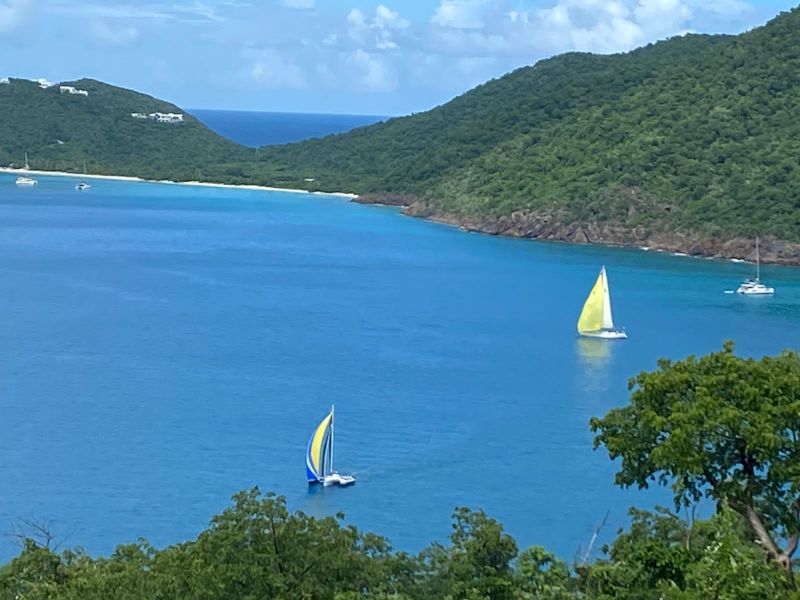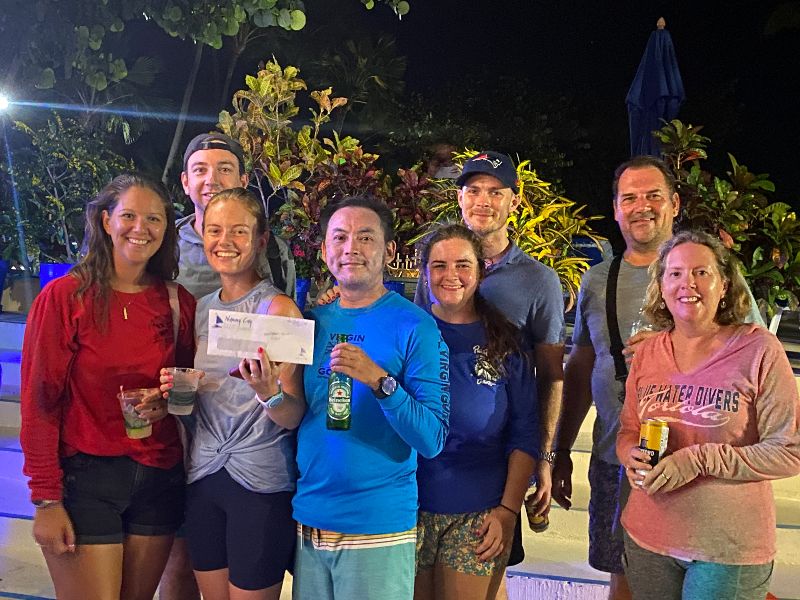 2022 overall winners Ting Too; Godspeed crosses ahead of Jitterbug; Passing Guana Island; New Beginnings, 1st Cruiser
Seven boats took on the 2022 Nanny Cay Round Tortola Race on Saturday 12 November in a race that will go down in history as one of the longest on record!
Light winds were forecast but the reality was even less breeze than anticipated, providing for some challenging conditions.   It was no surprise that no-body chose to enter the Nanny Cay Challenge this year, with all boats taking the shorter, 28 mile route.  The format for the day was a pursuit race which, in an ideal world sees all boats finishing at the same time and first across the line takes the prize.
Last away but first home was Ting Too, Chris Haycraft's Corsair 31, posting an elapsed time of 5 hours 41 minutes and 58 seconds and getting his name on the trophy for the second consecutive year.  Gilbo Simpson's Corsair 27, Flying Pig was next home to take second in the multihull class.
First off the line was New Beginnings, one of two Bavaria 37's crewed by members of the Royal BVI Yacht Club's adult sail training program and skippered by coach Meagan Woodman.  Chasing them down were their classmates in Jitterbug, helmed by Aaron Gardner.  Despite the very light winds there were plenty of smiles when the crews finally made it back to the bar and it was New Beginnings who took a narrow victory.
There were three boats in the racer cruiser division with first place going to Libertas, helmed by Dr Robin Tattersall with an elapsed time of 7 hours, 17 minutes and 26 seconds.  Dr Tattersall reminded us of winning his first Round Tortola Race back in January 1973 when he 'persuaded' the operator at Beef Island to lift the bridge and massively shorten his course.  The Sailing Instructions were quickly changed to specify going around Beef as well but there were probably many out there on Saturday who would have loved to take a similar short cut!
Finishing just over 15 minutes behind Libertas and taking second place in the Cruiser Racer class was Richard Wooldridge's Swan 51 Godspeed.   The last boats home enjoyed a spectacular sunset as they returned up the channel to Nanny Cay.
Thank you to Nanny Cay our event sponsor and host of the club's dinghy sailing program, Race Officer Bob Phillips, Horizon Yacht Charters for their support and enabling 16 trainees to have an experience they will never forget (!) and Aaron Gardner for taking on a motley crew of trainees and to everyone who took part.
Results
Multihull
1. Ting Too, Chris Haycraft
2. Flying Pig, Gilbo Simpson
Racer Cruiser
1. Libertas, Robin Tattersall
2. Godspeed, Richard Wooldridge
3. WannaB, Alex England (RTD)
Cruiser
1. New Beginnings, Meagan Woodman
2. Jitterbug, Aaron Gardner
Nanny Cay Challenge – Current Records 
Outright & Multihull:  Fujin, Beiker 53, Greg Slyngstad – 27 March 2019 – 1 hours, 57 minutes & 16 seconds.
Monohull:  E1, Volvo 70, Rafal Sawicki – 27 March 2019 – 2 hours, 53 minutes & 08 seconds.
Kiteboarding:  Mike Hirst – 18 January 2019 – 2 hours, 14 minutes and 54 seconds
Find out more about the Nanny Cay Challenge at: https://nannycay.com/nanny-cay-challenge/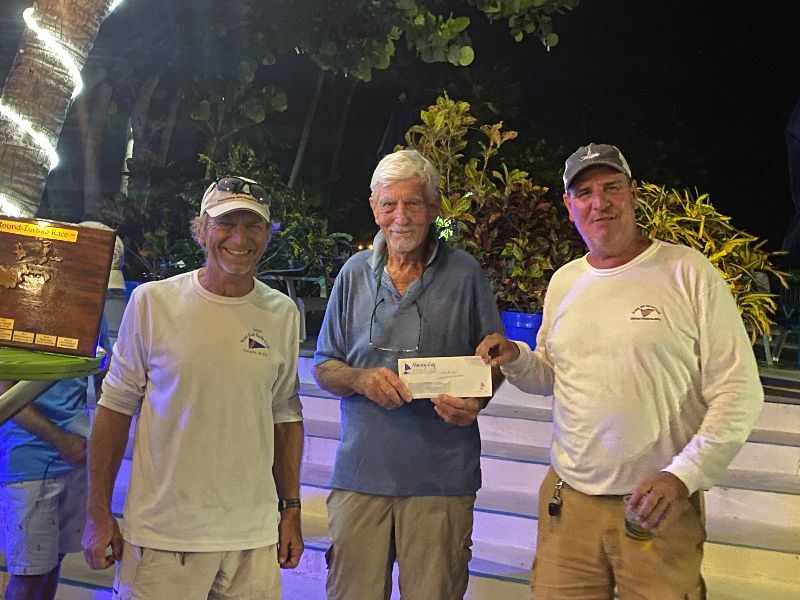 .