Simpson Bay, St. Maarten – October 21, 2022
The first day of the Caribbean Dinghy Championship is a fact! It was a beautiful day with a lot of sunshine and a great 12-15 knots of wind. 27 racing boats were on their way this morning to Simpson Bay, all ready to race.
There are four nationalities competing in this Championship: Team Sint Maarten is joining with a mix from adult members and youth members of the Sint Maarten Yacht Club Sailing School. The St. Barts Yacht Club is representing team St.Barths. Team Antigua combines sailors from the National Sailing Academy and the Antigua Yacht Club to represent the island. So did the French Saint Martin, the two schools, Club de Voile de Friars Bay and the MDA, combined their sailors to create their strongest team.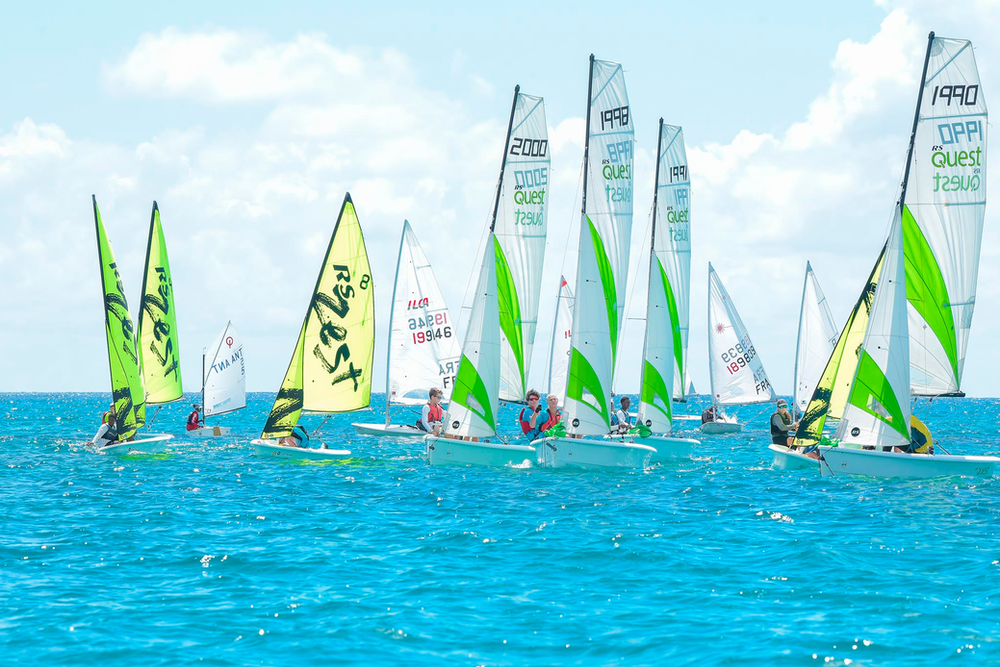 Laser standard sailor Rhone Kirby, representing Antigua, dominated his class during the first race day. Only Jolyon Ferron, from team Sint Maarten was able to beat him during race 3. Ozani Lafond, from Antigua, is leading in the Laser radial and won all the 5 races of today! In the Laser 4.7 Emma Lennox, representing Sint Maarten, is leading with only 1 point ahead of Jordan Pieterse, who is also from Sint Maarten. In the Optimist class, Emily Gaillard from Antigua, leads after she won 5 out of 5 races. Place number 2, 3 and 4 in the Optimist class of today's race day are really close to each other.
Joris van den Eynde and Alex Speetjens, representing Sint Maarten, are leading in the RS Quest fleet. In the RS Zest class Paul Pages and Jules Lamort from St. Barths, are leading.
Sam Peeks, the race coach of Sint Maarten says: 'Everybody was very competitive today. It great to see that all competitors made great progress during the race.'
Last, but not least: The island who is leading the Nations Cup after race day 1 is….. Antigua! However, nothing is decided yet. Will Antigua keep their position? Or is there another island taking it from them?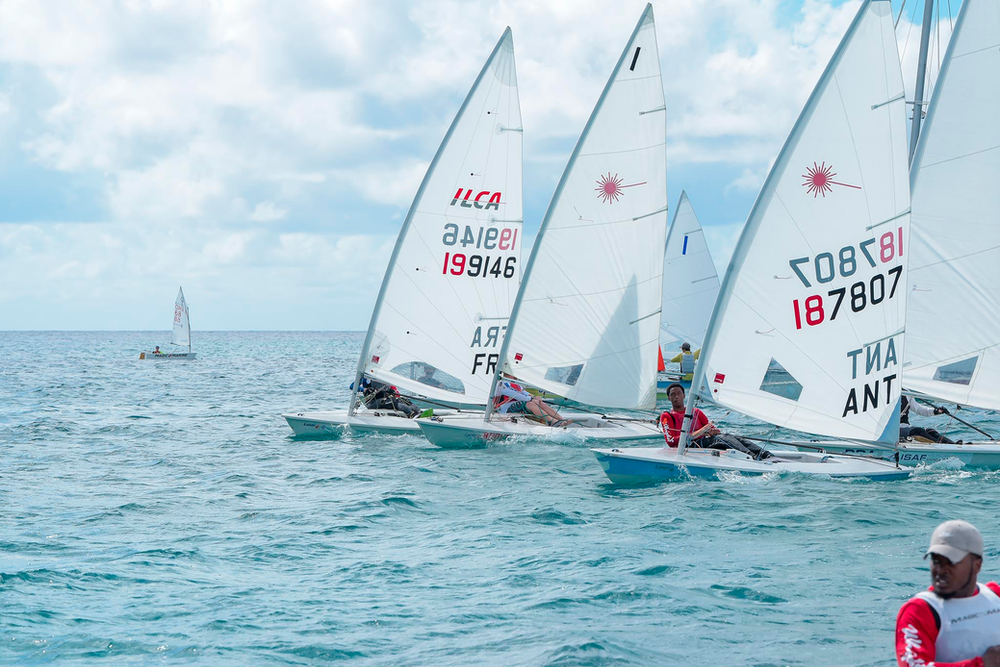 Stay tuned for tomorrows report after race day 2.
Pictures, made by Edward Pentagos, of the first race day can be found here. Results can be found here.