Three weeks after hurricane Irma hit Saint-Barthélemy, the island is ready to move forward and look toward the future. That includes the organizers of Les Voiles de St. Barth, who have decided to hold the 9th edition of the regatta as planned on April 8-14, 2018.
"We are doing our absolute best so that the island can welcome all of our guests, crews as well as spectators, with the same level of hospitality and professionalism as usual," announced François Tolède and Luc Poupon, the organizers of Les Voiles.
"We must produce this 9th edition of Les Voiles as a symbol of reconstruction, by proposing a regatta at the same level as expected, with the same quality of service and the same degree of competition. We are going to concentrate our energy in organizing a regatta every bit as exceptional as in past years, with five days of competition, a day off, concerts every evening… the fundamentals will be there!"
After Hurricane Irma, The Island of Saint Barthélemy Rebuilds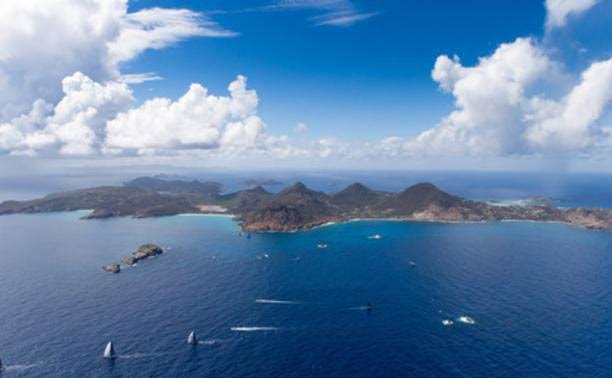 "Saint Barth is an island that is still standing, that retains its strength and values, and is in the process of getting back on its feet." French president Emmanuel Macron so noted with great optimism during his visit to the island on September 13, just one week after the storm. And the residents of Saint Barthélemy did not contradict him: In a vast display of solidarity, everyone actively participated in the reconstruction process. The roads were quickly cleared, 90% of the island had running water, many neighborhoods had electricity, and the port and airport were operational within a few short weeks.
"We must remain confident. We are capable of getting the island back in shape and putting its best foot forward!" notes Bruno Magras, president of the Collectivity of Saint Barthélemy
Classics Return For The 9th Edition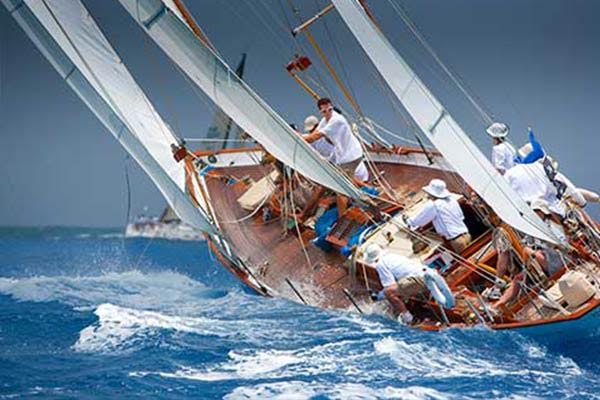 The organizers of Les Voiles de St. Barth are happy to open the Classic and Traditional Yachts Class for the first time in four years.
"We had to forsake that class as we did not want to compete with the Antigua Classic Yacht Regatta, held at the same time as Les Voiles de St. Barth," explains Luc Poupon, race director. "This year, the Antigua Classic will be held on April 18-24. Those who would like to can now participate in both regattas, with four days in between."
Les Voiles de St. Barth is always happy to host these beautiful period boats, which represent a veritable maritime museum as well as demonstrate an expression of the traditional spirit of yachting.
We remember the participation of certain stars of the Classic Mediterranean circuit, such as the 1930 Marconi sloop, The Blue Peter, designed by Alfred Milne, the ketch Saphaedra, and the modern Wild Horses, from the speedy W Class.
These magnificent boats will put on a much-anticipated show of their own, in the center of the fleet for Les Voiles.
If you would like to participate in the 9th edition of Les Voiles de St. Barth, you can register now on our website!
Our concierge service is also fully operational. Béatrice will be happy to respond to all of your questions regarding the logistics and organization of your trip. Please don't hesitate to contact her as soon as possible for advice in your selection of accommodations and car rentals.
beatrice@lesvoilesdesaintbarth.com
Save