March 21, 2022 – Simpson Bay, Sint Maarten
The Sint Maarten Yacht Club is hosting the Grant Thornton Multi Class Regatta this upcoming weekend March 26 and 27th.
This 2-day event welcomes sailors in the following 5 classes: Optimist, RS Zest, Laser, RS Quests and Sunfast 20.
So far 20 entries have been received, which is likely to grow to 30 in the next couple of days. Besides the dedicated sailors from the Sint Maarten Yacht Club and the Sint Maarten Yacht Club Sailing School entries have been received from the Friar's Bay Sailing School and the St. Barts Yacht Club, promising excellent competition on the water. Even Curacao will be represented this year in the laser class!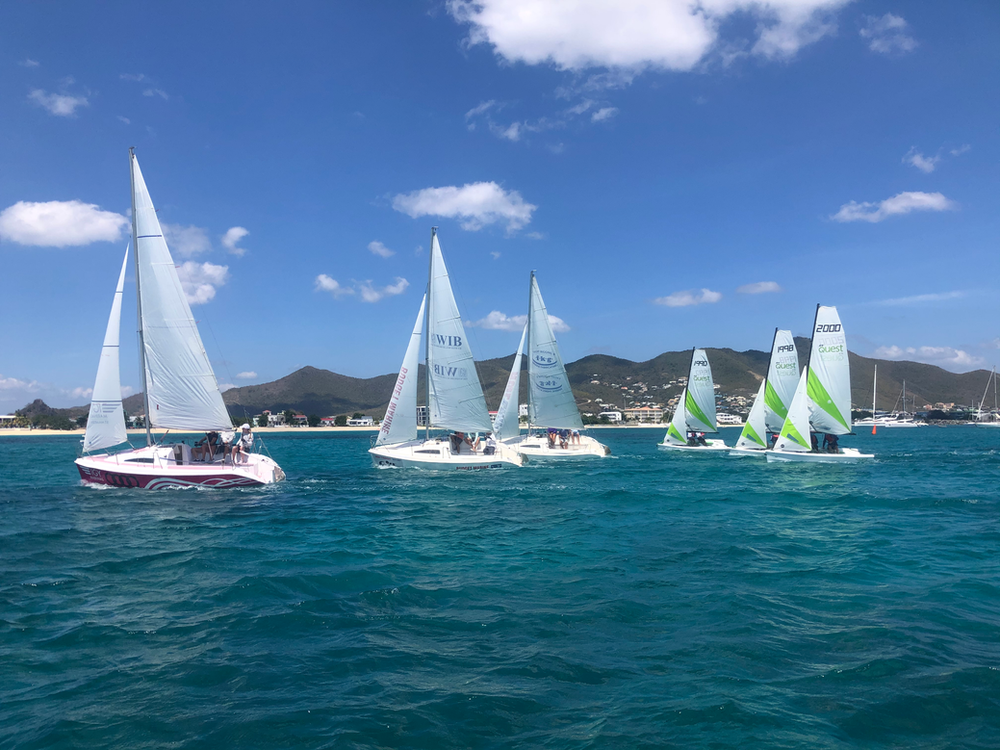 The Multi Class Regatta has been a popular event among all age groups and has shown great participation numbers in the past. Grant Thornton will enter its third year of sponsorship of this event and is looking forward to the event.
Sailors will be facilitated with some breakfast pastries from Zeebest, lunch and after sailing snacks sponsored by Domino's pizza.
During the Multiclass Regatta the Yacht Club will be hosting a Yard Sale on the parking lot of the Yacht Club. On Saturday March 26, from 11 till 6 PM, and on Sunday March 27 from 11 till 4 PM. You can buy event t-shirts from previous years for sale, for youth and adults, as well as goodies.
On Sunday morning the racing in the Grant Thornton Multiclass Regatta continues and closed off with prize giving which is set for 2.30pm. Registration is still open and can be done at www.smyc.com/multiclass-regatta
For more information, results, photos and more please check smyc.com or follow us on social media.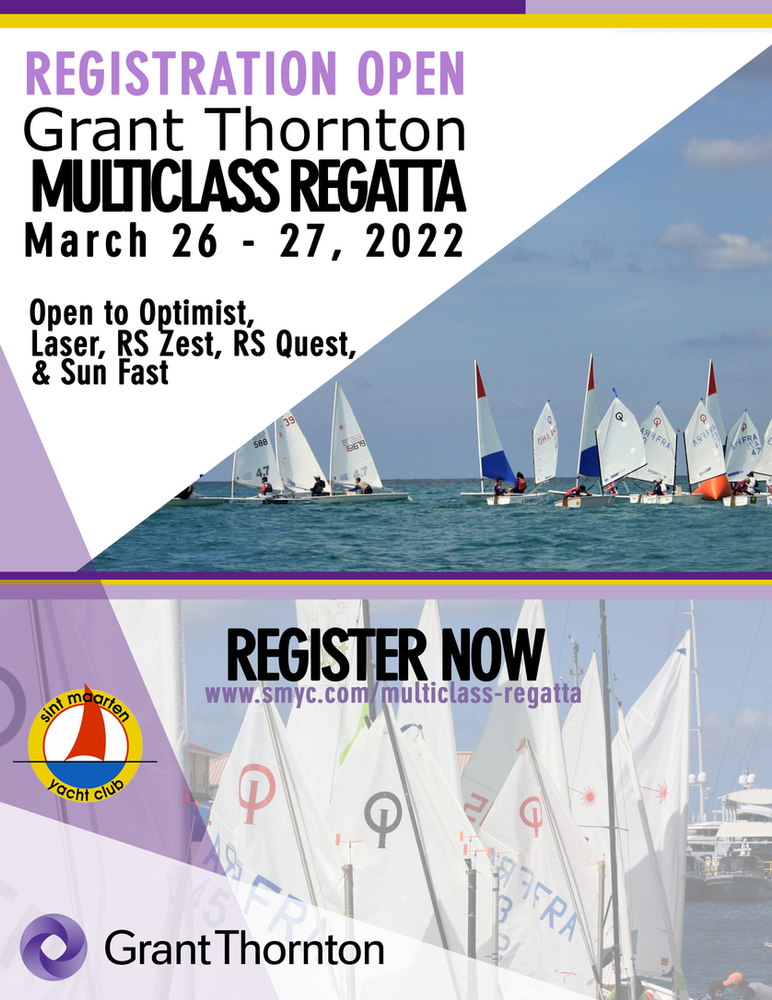 Sint Maarten Yacht Club
The club was established in 1980 with the goal to promote sailing on the island of St. Maarten. The Sint Maarten Yacht Club organizes multiple sailing events throughout the year, with the St. Maarten Heineken Regatta as its crown jewel. A youth sailing program stimulates local youngsters to become part of the sailing community, teaching them life skills like teamwork, perseverance and confidence. Always looking to further develop sailing on St. Maarten, the Club is active in promoting the sport, as well as the beautiful Caribbean island destination of St. Maarten. For more information visit www.smyc.com