This past weekend the Caribbean Sailing Association (CSA) hosted its annual conference digitally allowing regatta directors and sailing program managers of the Caribbean a platform to discuss opportunities for the upcoming season. It brought renewed energy through innovative ideas and the sharing of knowledge.
After the Annual General Meeting (AGM) on Friday morning, the conference continued with a discussion on trends and developments in Regattas. This included a sailor's hour allowing international and regional sailors and boat owners to learn more about the status of the international regattas, Covid protocols and provide input from their own experiences after attending events in the USA and Europe.
Saturday included a session on sailing development including topics such as training, inclusion, new initiatives, and the promotion of sailing in the region.
During the AGM the CSA board for 2021-2022 has been established, including new President Michele Korteweg.
The CSA has elected a New President – Michele Korteweg of St. Maarten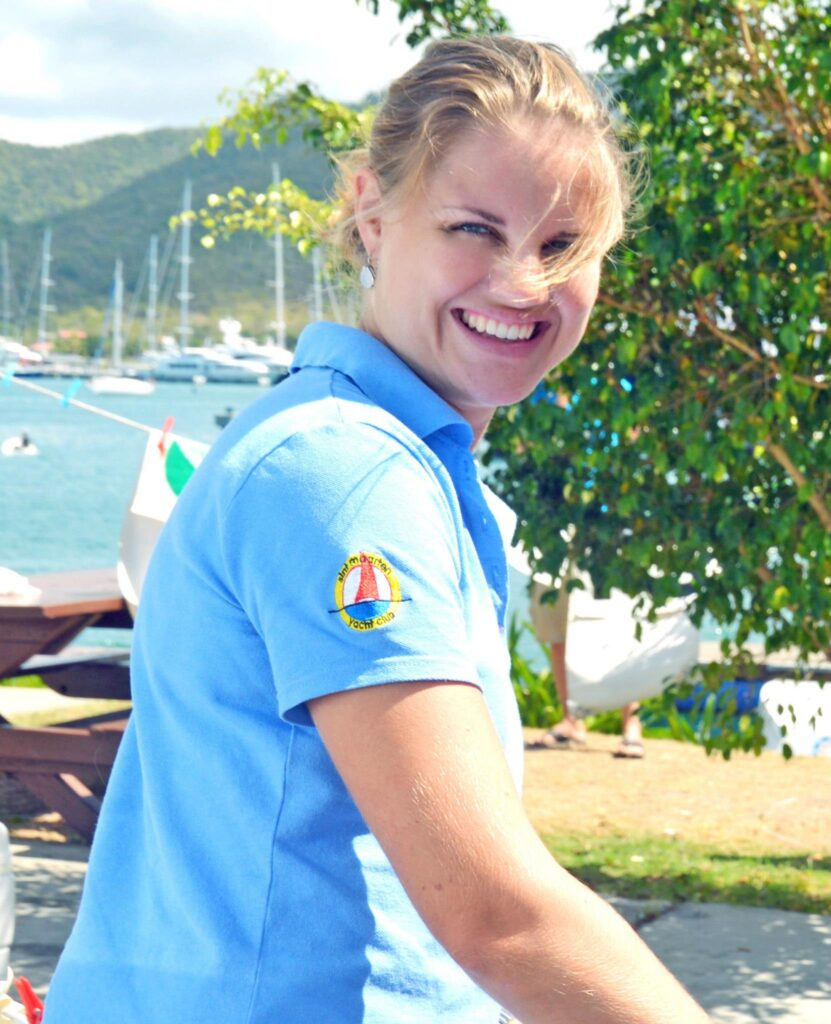 Regatta Director of the St. Maarten Heineken Regatta and Manager of the Yacht Club, Michele Korteweg has been elected the new incoming President of the Caribbean Sailing Association.
At 34 years old Michele is the youngest person to hold the role in the organization but brings with her ten years of involvement in the St. Maarten Heineken Regatta and a great can do attitude.
Also joining her new to the board this year are Steven Kern from Barbados, Regatta Director of the New Windward 500 who brings with him many years experience in the yachting industry and Nicholas Dupre of St. Kitts and Nevis who is Owner and manager at Beach Addition St. Kitts.
They join existing board members Jaime Torres from Puerto Rico and Race Manager of Antigua Sailing Week, Tamsin Rand of The British Virgin Islands and Manager of the Royal BVI Yacht Club, Brian Sylvester President of Grenada Sailing Week, Pat Bailey of St. Thomas and joint Race Director of the St.Thomas International Regatta and outgoing President, now serving as Past President, Alison Sly-Adams President of Antigua Sailing Week and Manager of the National Sailing Academy.
Bastien Pouthier was re-elected as Chief Measurer by the measurement team who met on Saturday.
Of her new appointment Michele says, "I'm looking forward to the return of Caribbean racing over the coming months. As we get back to racing across the region I look forward to helping the events navigate the new normal and be ready to welcome back our sailors from around the word. Of course it isn't just racing that the CSA is managing, although with a strong rating rule it is a very important feature to keep promoting. The development of sailing in the region has our ongoing attention. The past year saw many of our members having to reinvent the way they operate its sailing programs due to Covid restrictions, however we have seen great initiatives and lots of energy that we are looking to share all over the region."