Simpson Bay, St. Maarten – October 22, 2022
The second day of the Caribbean Dinghy Championship saw a day of exciting and close racing in all four classes. A light but stable breeze and relatively flat water made perfect race conditions in Simpson Bay. With none of the countries taking an overwhelming lead in most of the classes, the battle for the Nations Cup between the four different Caribbean Islands continued on this second day.
In the Laser 4.7 class, Emma Lennox from St. Maarten is still in the lead, followed closely by Jules Fortunati from Saint Barth with only 3 points difference. Fortunati sailed consistently and fast with 2 bullets in the last 2 races. Jordan Pieterse from St. Maarten is only 2 points behind Fortunati, so anything can still happen in this class during tomorrow's races, the final racing day of this 3-day championship.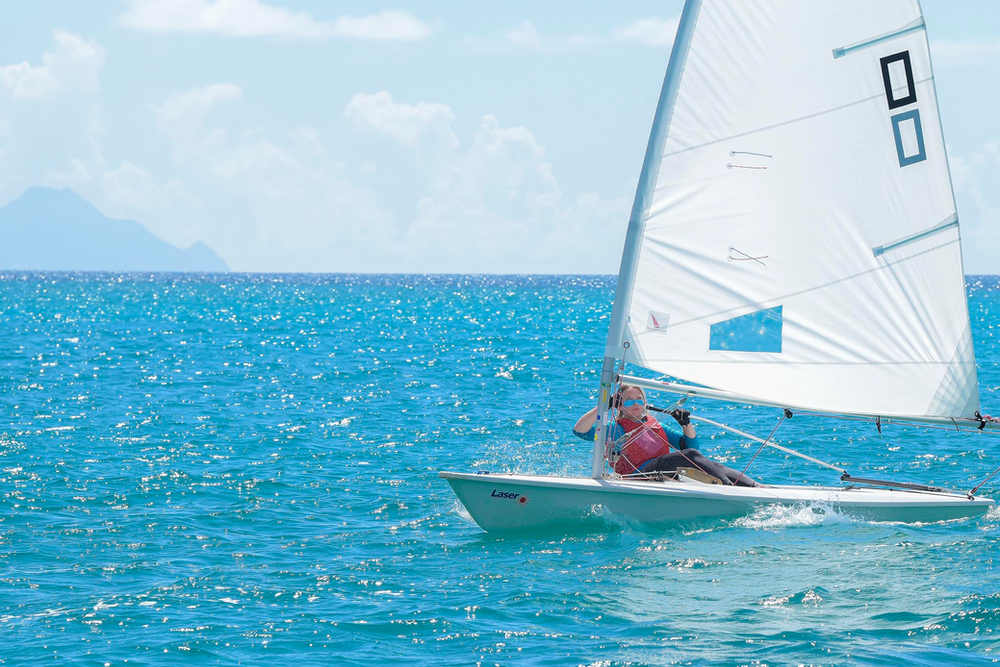 Ozani Lafond is still leading the Laser Radial Fleet after winning 4 out of 5 of today's races. Cindy Brin from Saint Barth managed to beat Lafond once in the second last race of the day, earning Brin second place overall. Pascal Belle from French Saint Martin took third place from Justin Pieterse from St. Maarten, with him being unable to compete in today's racing.
The Laser Standard Fleet saw real close racing between Rhone Kirby from Antigua and Benoit Meesemaecker from Saint Barth. With them shadowing each other throughout the entire day of racing, leaving hardly any room between the two boats. Benoit commented "Excellent racing today, so exciting to see someone so talented and tactically strong holding his position. I definitely improved my downwind sailing today, which made for even closer racing. I am sure that people out on the water enjoyed watching this battle". Although Meesemacker put up a strong fight, Kirby took the win in all 5 races today.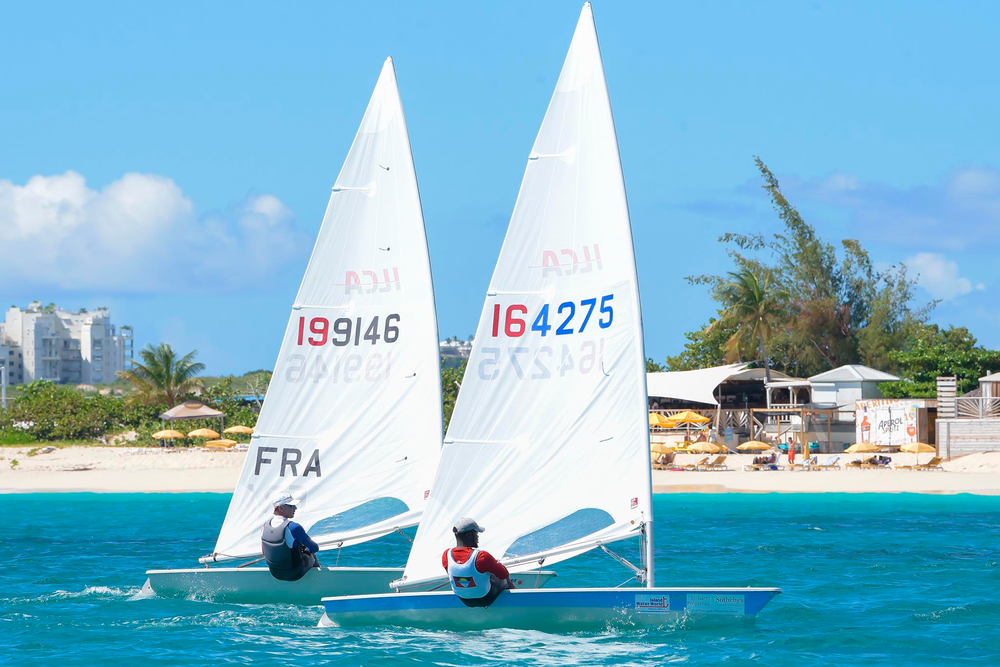 In the RS Quest fleet Antonin Sciou and Lucca Magnan, representing Saint Barth, took first position overall with 3 bullets in today's racing, leaving Joris van den Eynde and Alex Speetjens from St. Maarten in second place. The two teams are only 5 points apart, so there could be another shift based on tomorrow's results. Antigua's RS Quest team with Malik Charles and Zidane Martin is in third position, followed by Bernard Sillem and Henry Krugler, representing Saint Martin in fourth position.
Sillem and Krugler are currently training for the upcoming Cata Cup in Saint Barth on November 16 – 20. Sillem is a veteran sailor of St. Maarten, having sailed in all major events in the region, especially as tactician on Melges 24s. Having recently moved to Europe, Sillem came specifically back to compete in the Cata Cup, having always raced in the F18s, representing St. Maarten. While here, he heard about the need for a competitor in the RS Quest class to represent Saint Martin and took the opportunity to help this team together with Krugler.
Saint Martin's RS Zest team with Paul Pages and Jules Lamort sailed a very strong second day in the Caribbean Dinghy Championship with 4 bullets, securing first place in the today's results with 9 points out of 10 races. Rio Stomp and Dax Henriquez from St. Maarten took second place overall with 16 points, followed by Deshawnte Durant and Jahvon Hector from Antigua with 19 points. Leana Grivel and Lourenco Rol representing Saint Barths are in fourth place.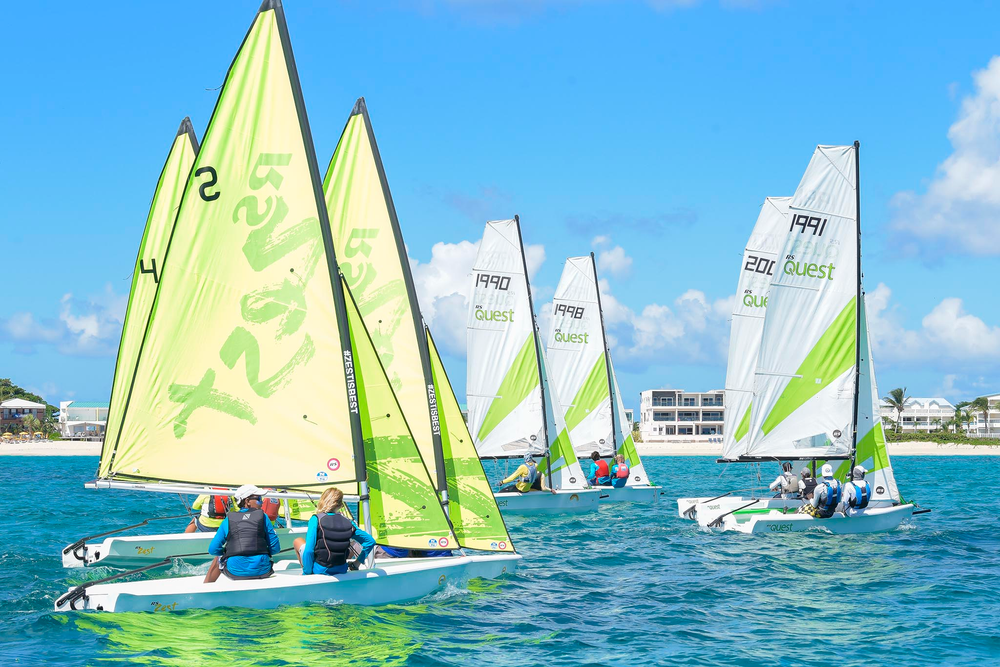 Emily Gilliard, representing Antigua in the Optimist class, has lots to celebrate today, winning all five races and it's also her birthday. Gilliard is dominating the class with a total of 8 points out of 10 races. Her competition became stronger today, with Sarah Michaux from Saint Martin in the lead for most of the last race with Gilliard overtaking her in the last upwind beat to the finish. Michaux is taking second place overall with 20 points, followed by Corentine Corroy with 25 points, followed by Clement le Normand with 27 points, all representing Saint Martin.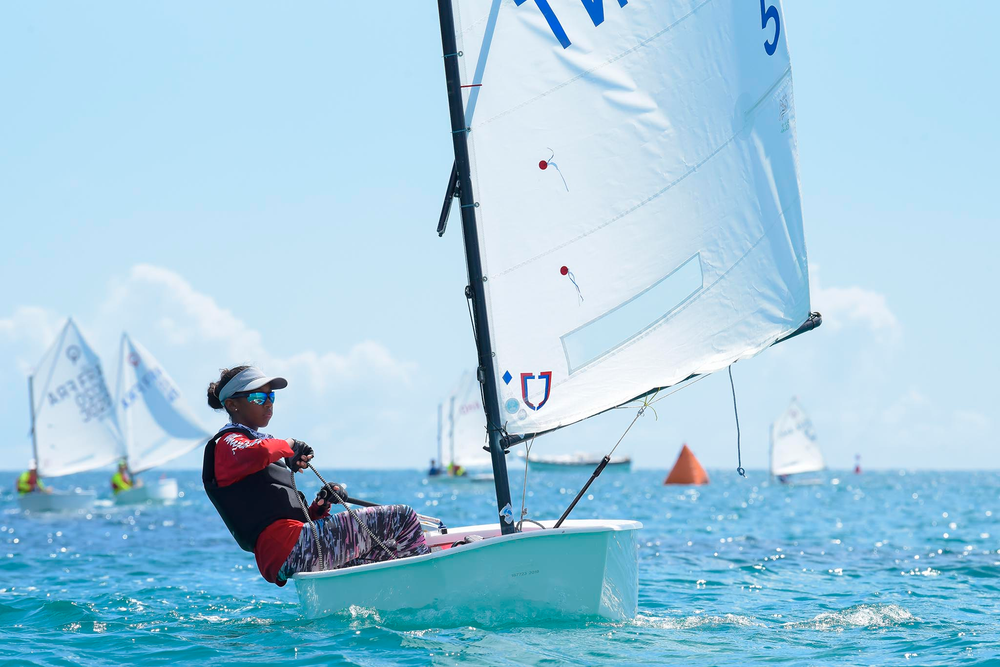 The Nations cup is being scored via the CHIP 3 High Point Scoring System. This is currently leaving Antigua in first place after the second day of racing with 3445 points, followed by Sint Maarten with 3107 points, Saint Barth in third place with 3034 points and Saint Martin in fourth place with 2926 points.
Simultaneously with the Caribbean Dinghy Championship, the Caribbean Sailing Association is organizing the annual CSA Conference on St. Maarten. Regatta organizers, sailors, yacht club managers, sailing program managers and measurers from around the Caribbean are sharing knowledge and discussing trends in sailing, regattas, and youth programs. During the break of today's conference program, the conference participants were able to watch the racing and cheer on their nation's sailing team. Also on board was Steven Kern from Barbados, board member of the Caribbean Sailing Association, National Judge, and chair of the protest committee for the 2022 Caribbean Dinghy Championship. "It was great to see all competitors out on the water and the evident skill level that they possess. Busy mark roundings, synchronized tacking and very close racing made it very exciting to watch. For this event we made a hybrid protest committee available, allowing international judges to call in and chime in where necessary. It's fantastic to have this option, and I am glad that Don Makowiecki made himself available this way." Explained Kern.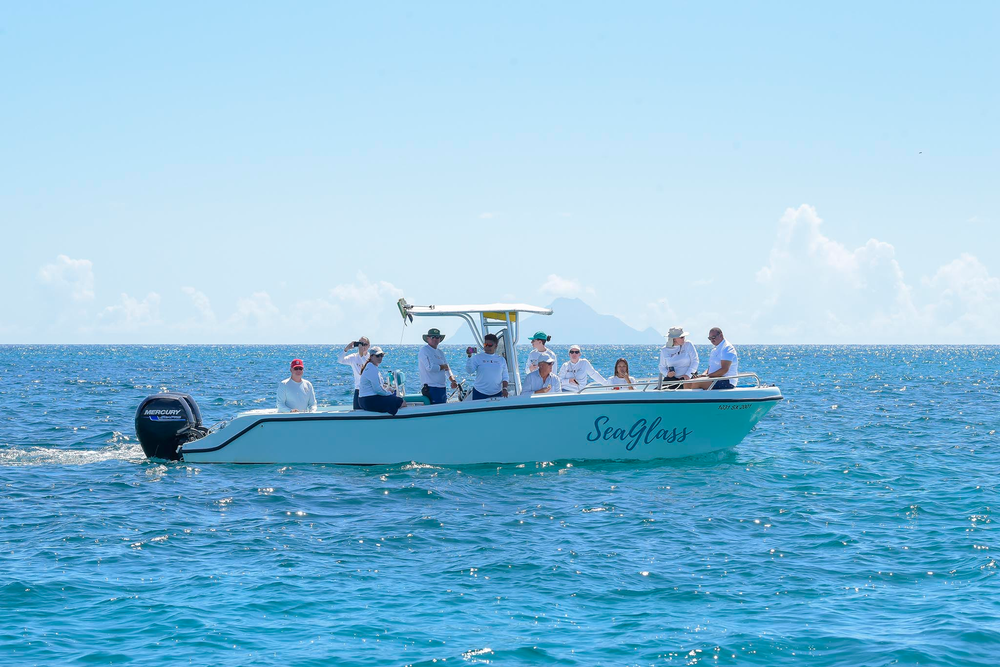 Tomorrow will see the third and final day of racing in the Caribbean Dinghy Championship. The battle continues for the individual results and the best Caribbean team will be rewarded with the Nation's Cup.
Pictures of the second race day, made by Edward Penogos, can be found here. Results can be found here.