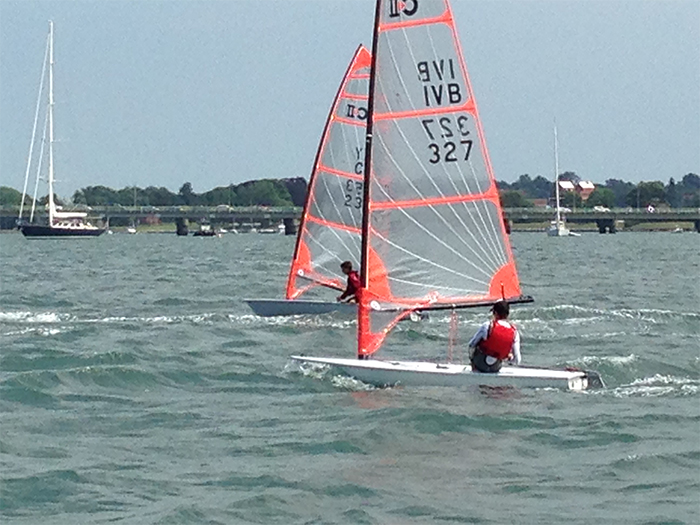 Our roving reporter met up with BVI Sailor Sam Morrell at the weekend in Newport.  Sam is training hard for the Youth Olympic Games in Nanjing, China in August 2014.
What regattas are you competing in now?
I am currently competing in the Sail Newport Regatta, then going to the Ohio State Laser Championships, then in August I am competing in the Youth Olympic Games, I have just came from the Area B SMYTHE Trophy qualifier in which I placed 1st.
What is the Smythe Trophy?
The Smythe is the US Junior Single-handed championships for sailors under 18 years. You have to qualify in an area and the USA is divided into 7 areas. As a member of the St Thomas Yacht Club I qualified through Area B, which is in Connecticut.
After these regattas where do you go?
On Monday I go to Canada to train with my coach for two weeks of training and clinics. Then I go to Michigan for the Smythe Trophy.
What are your training goals now?
I am working on my boat handling and boat speed, I am also working on my diet and physical health.
When do you travel to China?
I fly to China on the 10th of August.
What are you most looking forward to in China?
I am looking forward to the high level of athletes and the challenging conditions.
What are the expected sailing conditions in China?
We will be racing on a lake. I am expecting light and probably shifty wind conditions. As a sailor from the Caribbean I am more used to steady wind but I have been practicing a lot in light winds now. The Area B qualifier I just won was in very light wind.
Besides the race are you looking forward to visit China?
I am looking forward to meeting new people, having an Olympic experience and representing my country.
Save