Thad Lettsome has finished in 19th position at the 2019 Pan Am Games in Peru.  Representing the BVI in the Laser, Lettsome is the first sailor to have this honour for over 20 years.
It was a tough regatta and no racing on the first two days due to lack of wind made for a packed and physically draining schedule over the next days.
The first two days of racing were light and shifty;  "I was starting well but got on the wrong side of a couple of shifts which can be really hard to recover from" he said after the first day.  At age 17, Thad is the youngest competitor in the 22 boat fleet which included some of the world's very top Laser sailors and multiple Olympians.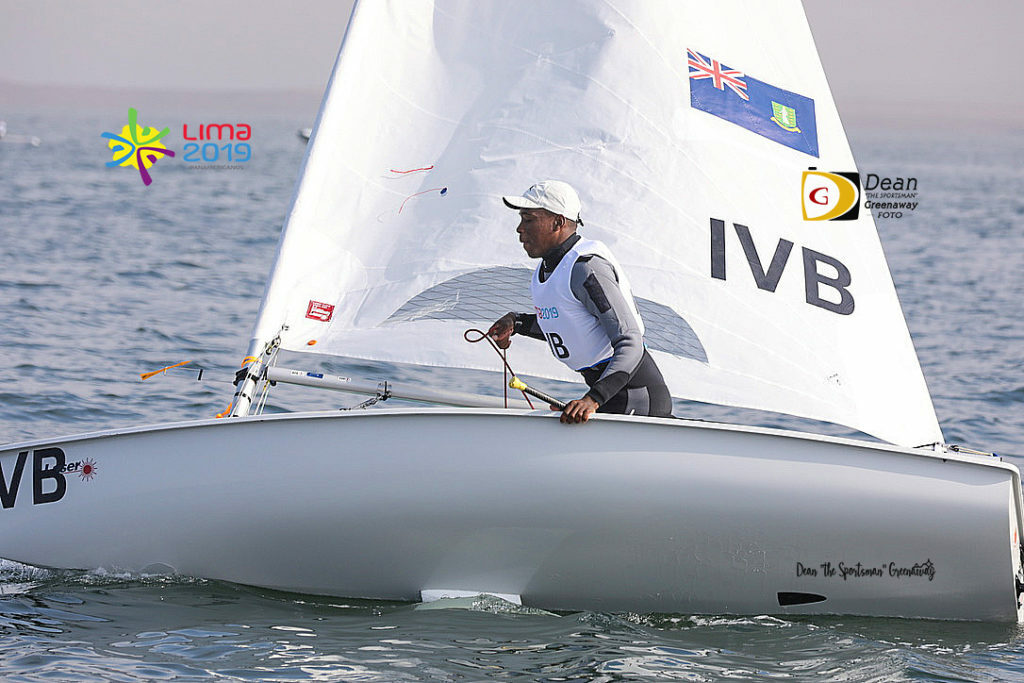 Eventually, Paracas turned on the conditions the sailors had been looking forward to; the sun came out and the wind turned on.  With three races sailed on day two and day three, the need for fitness and strength shone through with all sailors returning to shore feeling their exertion.
The penultimate day of the competition, after which the top sailors go through to the Medal Race, was a glamour day.  The sun shone and winds in the upper teens made for great conditions.  "The first race today was amazing" said Lettsome, "completing the first lap in fifth place was a great feeling and I'm really happy to have got my best result today."
An 11th and a 16th on the final day place Lettsome in 19th overall.
"Thad had a plan today and he stuck to it" commented Coach Anderson, "He did a great job and I'm really impressed with how he has performed this week. There are lots of lessons to take away and Thad has really impressed me with his focus and ability to stay level-headed in difficult circumstances."
The journey started for Lettsome at the Opening Ceremony where he was proud to carry the BVI flag and lead out the delegation.  "It was fun", he said , "all those people around me was really motivating, it's an experience I won't forget.
Thank you to coach Alec Anderson and the BVI Olympic Committee for all their support for this event and congratulations to all the athletes who took part.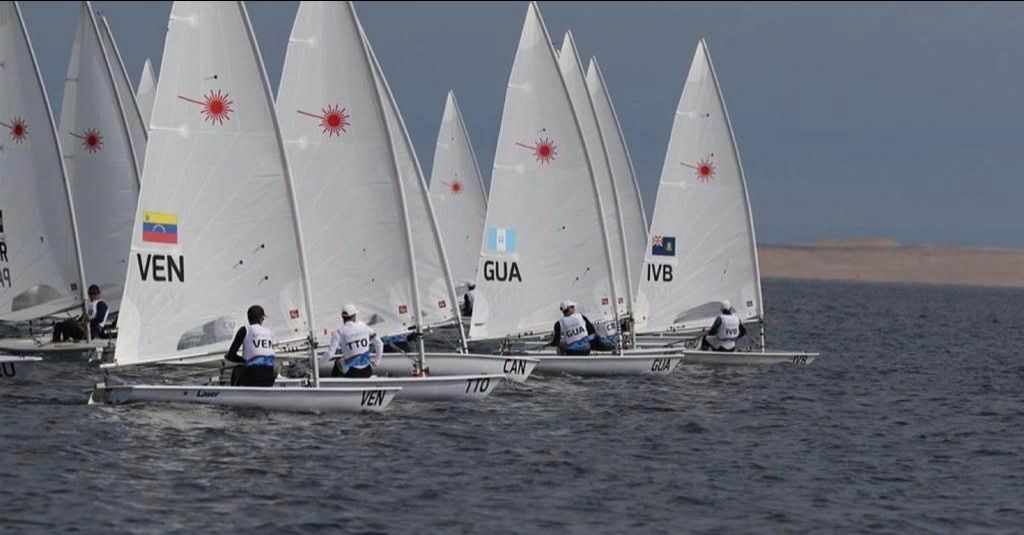 First published by the Royal Virgin Islands Yacht Club