Caribbean Dinghy Championship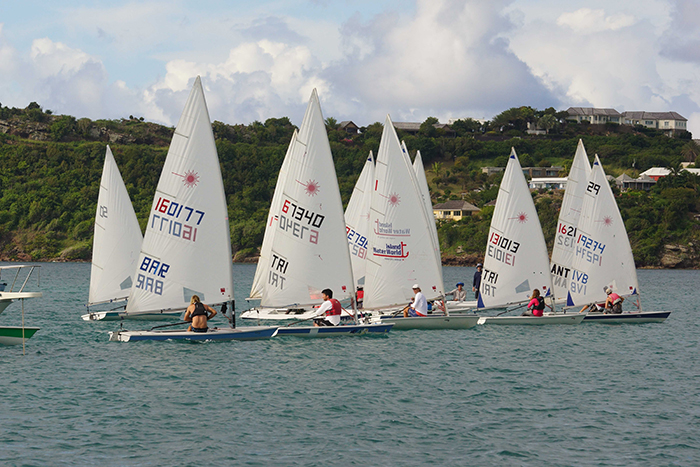 CARIBBEAN DINGHY CHAMPIONSHIP
The Caribbean Dinghy Championship ('CDC') is a unique sailing event sponsored by CSA. It provides sailors from CSA-member islands with an opportunity to compete in teams against other member islands in a variety of popular one design boats. Classes have included Laser Radial, Laser Standard, Optimist, 420, Laser Pico and Zoom 8 among others.  Each island can send one team.  Due to limitations on fleet inventories, the regatta is usually limited to approximately eight teams.
The CSA Sailing Development Committee promotes and advances all aspects of Caribbean sailing and in particular youth and dinghy sailing.  In terms of the CDC, the Committee invites all member yacht clubs and sailing associations that feel they have the means, to bid to host the CDC on an annual basis.  To that end, the Committee developed a CDC Form Guide which outlines requirements for hosting the CDC and guidance on how to submit a bid.
Key considerations are the size and range of the potential host's dinghy fleet, keeping costs to participants low, sponsorship, availability of qualified race officials, and ease of travel to the host country among other considerations. Please note that limited financial and technical assistance may be available to the host country and to participating teams upon application to the CSA.
Traditionally the most successful dates for the CDC have been in October and November and the Committee therefore recommends a date for the event during that time period.
The 2017 Championship was to have been hosted by the Trinidad and Tobago Sailing Association ('TTSA') from November 24 to 26.  While many teams had expressed interest in participating in this year's CDC, following damages caused by recent storms in several areas of the region, many teams are now focussing their efforts and resources on rebuilding their fleets and sailing programs and have therefore put plans to travel to participate in sailing events on hold until a later date.  The CSA and TTSA have therefore made a decision to cancel the CDC for this year.
If your organisation has an interest in hosting a future CDC, please study the CDC Form Guide and submit bids accordingly to secretariat@caribbean-sailing.com at your earliest convenience but by no later than April 30 in any year.  In the meantime, if you have any questions or comments or require clarification on any hosting requirements, please do not hesitate to get in touch at secretariat@caribbean-sailing.com.
The CSA thanks all interested organisations for taking the time to consider bidding to host the CDC and for their continued support of the Caribbean Sailing Association.
Dates and location for the 2018 Caribbean Dinghy Championship will be announced in the near future.
Save
Save
Save
Save
Save
Save
Save