Youth to Keel Programme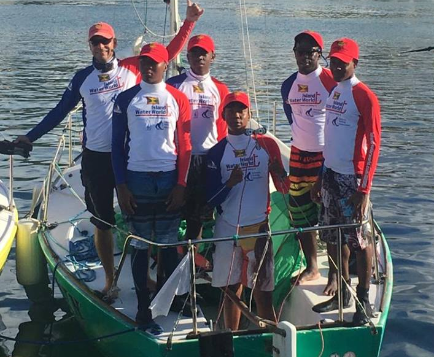 The Youth To Keel Programme (Y2K) has been designed to offer a structured pathway for dinghy sailors to advance to keel boat sailing at international regattas. First trialed during Antigua Sailing Week 2018, the programme offered individual youths to sail on board boats racing right across the classes. Depending upon the experience level, age and confidence of the youth, they were 'matched' with roles available on boats who had registered to take youths on board during the event.
In total 13 youths raced on individual boats and gained experience right across the fleet. Post ASW feedback was given by the skippers and crews of the boats and the programme was deemed a success. There were also two youth crews racing in CSA7, and so a total of 12 further youths out racing at ASW.
AT the 2018 CSA Annual Conference a review of the programme was given and discussions across the other regattas across the region resulted in other islands discussing how to implement Y2K in their events. Grenada Sailing Week 2019 then announced a youth crew to race on an IC24 following training by Chief Instructor Kevin Banfield (photo above). St. Maarten Heineken Regatta has also committed to the Y2K Programme for 2019.
The most important thing is that regattas can look at how to implement a youth participation policy in order to get more youths racing and thus inspiring others to be interested in the sport.
A Youth 2 Keel Resource kit is now available to interested regattas or clubs who would like to look at how they can roll it out. Anyone interested can contact the secretariat on news@caribbean-sailing.com to find out more.