Two days before the start of the competition, the weather forecast left the organisers little hope for the first round, the Round Raid, the grand tour of Martinique by the Atlantic coast. The wise decision to cancel this round was compensated by the setting up of two regattas in the bay of Fort de France before the departure for Le Marin by the leeward coast. Less exposed, the boats nevertheless had to face a strong wind and rough seas, but nothing compared to the 3-metre high waves on the other side of the island.
The twenty boats registered all had to battle it out upwind to reach the bay of the Marin. A nautical match of changes of tack that was followed by an evening on the beach of the Marin.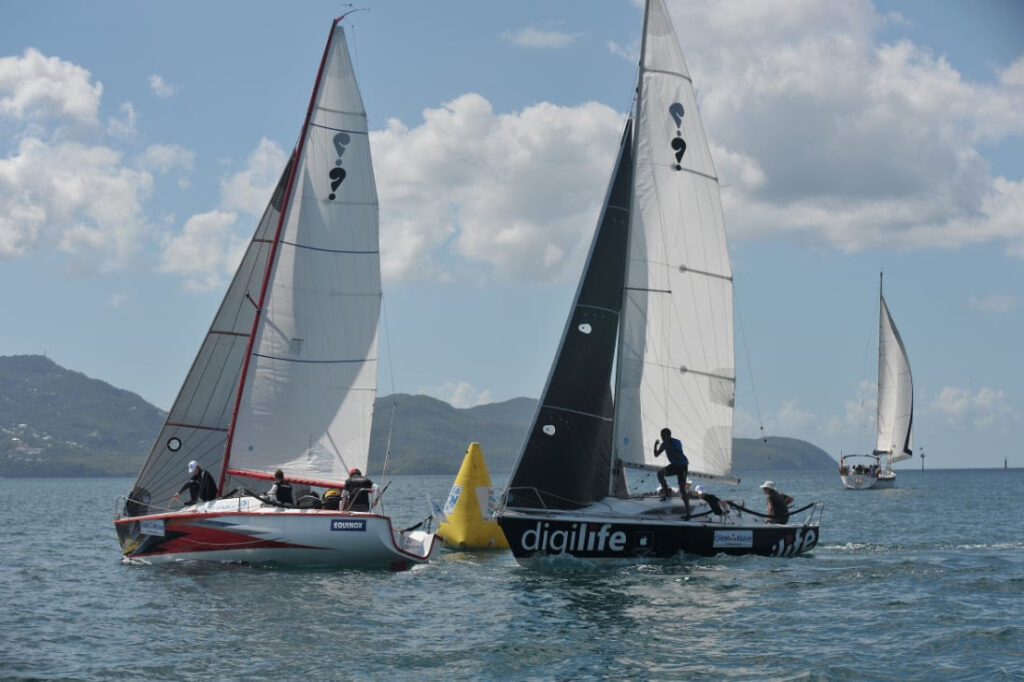 "The decision to cancel the grand tour was not an easy one to take, but good sense outweighed," said Paul Constantin, the race organiser. "We did not want to risk sending the crews out into difficult conditions, so we amended the Sailing Instructions to allow all the crews to sail together."
The following day, Saturday, the sailors enjoyed one of the finest days of the competition with the famous Round Rock. With two coastal regattas in the bay of Saint-Anne as a warm-up, the crews then set off under spinnaker in a force 5 to 6 wind towards Diamond Rock to finish with a tough upwind sail towards Fort de France and the marina of l'étang Z'abricot. Whitened by salt and sun-cream, the happily exhausted crews enjoyed post-racing drinks.
On Sunday, the last day of racing, the race committee decided to step-up the competition with six "banana" courses in the bay of Fort de France for the Surprise category. The Racing category followed a slightly longer coastal course. A breath-taking sight that was visible from the ground, to the delight of spectators and tourists. The last round was also an opportunity to discover the potential of Rodolphe Sepho's trimaran Diam 24, racing along at 25 knots in the bay.
The prize-giving that was held on Sunday afternoon was the opportunity to reward the crews who combined consistency and sportsmanship.