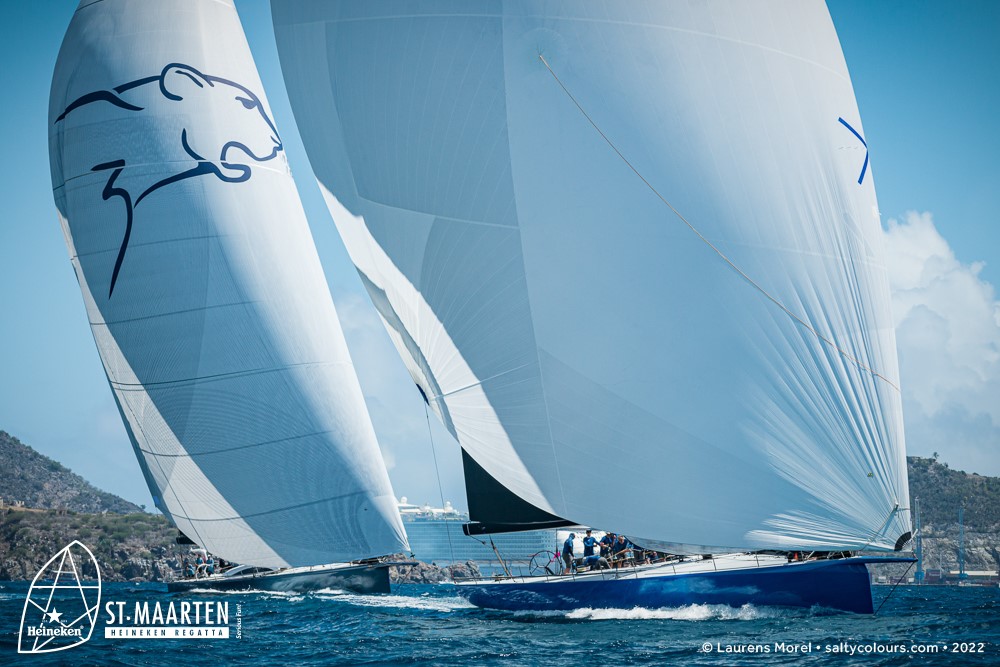 Bastien Pouthier, Chief Measurer of the CSA rating rule, was invited onto Deep Blue for an experience of a lifetime, racing around St Maarten on a full on 85" racing machine. What a day on the water, fantastic design, construction and racing team!
Of course there is the twist of being the measurer for a rating rule that was not originally intended for these type of boats. The CSA rating rule was developed in the late 50s, early 60s, and upgraded season after season for the typical boats racing in the Caribbean, mostly displacement boats of similar sizes and construction.
Our team of measurers is continuously looking for ways to improve fair racing in our waters and our conditions, following boat designs and construction evolutions.
I would like to strongly emphasize on "our waters and conditions". I get a lot of comments from competitors comparing rating rule correction factors, especially before events and when they are new to the Caribbean. Our Rule is specifically intended to our waters and conditions when other rules may have broader conditions affecting their calculations. Comparison is important for us to study what affects these variations and match them with our racing data, but all rating rules differ in different ways and none of them is perfect.
Having said that, we have identified unfair treatment of very deep fixed keels against canting keels.
Corrected time results in CSA 1 at the Heineken Regatta 2022 do not reflect the true performance of the boats on the water.
Canting keel keels versus deep drafts is one issue, we have a few more tweaks to work on.
New designs or refits of monohulls will be (or are) tending towards foils, whether to help in righting moment or to actually lift off the water. Thankfully we had already integrated foils into our multihull rule as well as reaching sails not qualifying as spinnakers, so we have a base to start from and transfer to our monohull rule.
It was great to be back measuring and meeting old friends on the docks and regatta village, after two years away from what we love.
The turnout for the regatta was great and numbers are looking good for the events coming up.
See you on the water!